What's coming with Gpg4win 3.1.3?
Gpg4win 3.1.3 is currently in beta.
You can help by trying it out and reporting issues in our
development tracker
'
More details and changes in the Readme
Outlook Plugin (GpgOL)
Crypto mails can now be moved like any other mails.
Mails can be automatically secured if pubkeys are available.
Outlook no longer freezes in the background when encrypting.
Major internal changes to further improve performance and stability.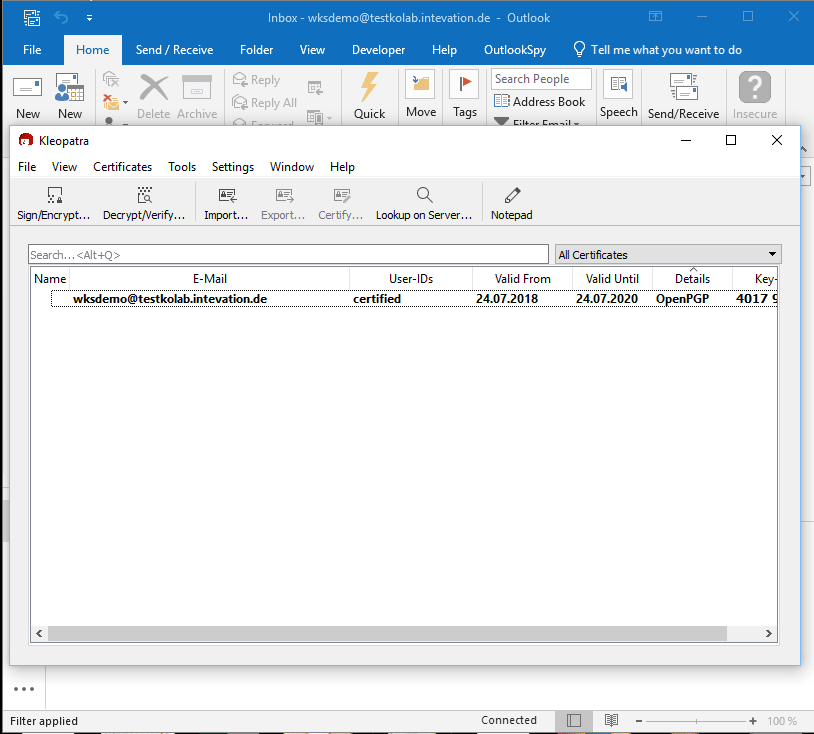 Automatic encryption utilizing a
Web Key Directory.
Crypto-Manager (Kleopatra)
Diagnostic support in case of file crypto errors.
Fixed encoding of GnuPG command output.
Various minor improvements.